WORX WU279 LITHIUM-LON [BRUSHLESS] IMPACT WRENCH *AUTOMOTIVE* - 12months WARRANTY
- Brushless motor technology
- Compact design
- Reverse auto-stop function
- LED Battery capacity indicator
- Imported high quality switch
- Memory-free lithium-ion battery technology, larger battery capacity with less self-discharge
- High-low torque setting
[BRUSHLESS MOTOR]
Worx has made brushless motor technology available to demaning users. The advantage : high speed, high efficiency, durable, low energy consumption, longer running time, continuous power source, low interference, less friction & maintenance free.
Brushed motor disadvantage :
because of the presence of carbon brushes, wear and sparks are unavoidable during operation, and the energy loss is large and the efficiency is relatively low.
Brushless motor advantage:
The brushless motor adopts a typical mechatronics design, which embodies the physical application of carbon brushes, bringing higher output power and working efficiency.
UP to 10x longer motorlife: Electronic commutation makes brushless motor maintenance free, with no parts that can get worn out with even the most intensive use.
UP to 50% more running time: Your battery is not intended to power up a heater. Because brushless motors do not generate heat, your battery's charge will last longer & Much longer.
UP to 25% more power: Freed from the burden of carbon brushes motors finally deliver all the power you need for your most challenging tasks.
TECHNICAL DATA:
Battery Voltage: 20V/4.0Ah
No-load speed: 0-2600 / 2900 /min
Impact Rate: 0-3300/ 3800bmp
Anvil Size: 12.7mm(1/2")square
Max Torque: 360N•m
Battery capacity: 4.0Ah
Charging time: 2hr
Machine weight:1.7kg
ACCESSORIES
- 4.0 Ah Battery Pack x2
- 2.0A Charger x1
- M22 Socket x1
- Belt x1
- Parallel Pin x1
- O-shaped Ring x1
- Tool Bag x1
P.S.
If the quantity shown "Out of Stock" or "Pre-Order" means that you need contact us directly to place your order to confirm your estimate deliver time .

Others item will be able to receive within 30 - 45 days or earlier.
You can contact us with the messenger and you just need to click the messenger icon right bottom to start our chat.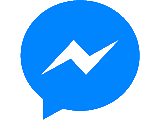 ---