Snow Performance Water Methanol Stage 2 Boost (New OLED Display Controller)
Snow Performance water methanol injection creates safe power and eliminates detonation by lowering intake charge temperatures and raising effective octane. Both water and methanol play an important role in achieving this result and the mixture of water to methanol can greatly affect the results of injection.
P.S.
If the quantity shown "Out of Stock" or "Pre-Order" means that you need contact us directly to place your order to confirm your estimate deliver time .

Others item will be able to receive within 30 - 45 days or earlier.
You can contact us with the messenger and you just need to click the messenger icon right bottom to start our chat.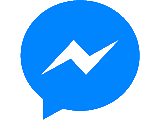 ---