LEYO PD Paddle Audi v1 Billet Paddle Extension
For the ultimate driving experience, you need the connection directly to your fingertips. Leyo Motorsport understands that when it comes to perfecting the exit of an apex, gear changes need to be precise and fluently timed. Welcome to the greatest addition and interior modification for your performance vehicle, the Leyo Motorsport PD Aluminium paddle shifters. Made from 6061 billet aluminium, these shift extensions will be the classiest addition to your interior yet. Available in multiple finishes and coated with a hard anodized finish, Leyo Motorsport have truly delivered on our most in-demand product.Leyo Motorsport endeavours to get you the purest driving experience by manufacturing products that are race proven with durability in mind. Order today and pursue your very own ultimate driving experience.
P.S.
If the quantity shown "Out of Stock" or "Pre-Order" means that you need contact us directly to place your order to confirm your estimate deliver time .

Others item will be able to receive within 30 - 45 days or earlier.
You can contact us with the messenger and you just need to click the messenger icon right bottom to start our chat.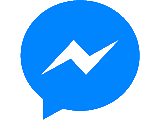 ---