LEYO Motorsport for VW MK6 Intake Kit System
Description
LEYO Motorsport Cold Air System guarantees greater air induction volume, colder intake air air temperature and smoother air flow for superior power gain. LEYO Cold Air Intake System was designed with the ultimate goal of maximum power gain. Made with high grade full aluminium 3' inch diameter ensuring greater, smoother air flow with minimal restrictions and effective heat dispersion. LEYO R&D team also optioned for quality proven LEYO pod filter element for compromised filtration, performance and ease of maintenance. Specially designed heat shield is also included to prevent heat soak, effectively extracting colder induction air. No fabrication required for installation, bolts straight onto factorymounting points.



Specification
OEM fitment requires no fabrication
3' inch diameter for greater air induction
Unique quality and design
Track and dyno proven for greater horsepower gain
Heat shield included
Direct bolt on & easy installation
Easy installation
Intake Heat shield
P.S.
If the quantity shown "Out of Stock" or "Pre-Order" means that you need contact us directly to place your order to confirm your estimate deliver time .

Others item will be able to receive within 30 - 45 days or earlier.
You can contact us with the messenger and you just need to click the messenger icon right bottom to start our chat.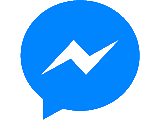 ---