iSweep Billet Aluminum Oil Pan (15+ A3/S3, 15+ Golf/GTI/R)
iSweep Billet Aluminum Oil Pan
PRODUCT FEATURES
CNC Machined from solid 6061-T6 Aluminum Billet
While others use casting or welded sheet metals, utilizing billet material eliminates the chance of failure from material defects such as poor manufacturing tolerance, casting porosity, welding imperfection, and structural warpage.

Integrated Cooling Fins
This feature helps cooling and stabilizing engine's oil temperature, keeping it from spiking during harsh driving condition at race track. It also add structural strength against grounding due to road hazards.

Compartmentalize Baffling
This feature is designed to prevent oil slushing around during hard cornering, ensuring stable oil supply around the pick up area.

Increased Oil Capacity
The slightly larger oil pan accommodates extra 1 quart/liter (0.26 gal) of oil capacity. The additional oil helps with both temperature control and stable oil supply.

Factory Oil Level Sensor Mounting Provision
OEM oil level sensor mounts directly on iSWEEP oil pan. Its position is adjusted to sense the additional 1 quart/liter of motor oil, a good warning system like your fuel gauge. When the oil level warning goes off you still have a good buffer before the oil actually goes bellow factory recommended level.

Dual Drain Plug
The perfect feature for DIY. Most do not have lift at home and constraint to limited working space. So for self-doer that only able to jack the car up from one side of the car, the dual drain ports allow you to use the lowest position one for complete drainage.

Oil Temperature Gauge Port
Provision for oil temperature gauge is included with the kit. Just replace the solid plug with the included 1/8 TP adapter.

OEM+ Size
iSWEEP oil pan sits above subframe and compatible with factory plastic under tray. No modification, straight bolt-on using factory screws and gasket. Compatible with all iSWEEP chassis braces.
DESCRIPTION
The iSWEEP oil pan is produced by a CNC process which cuts out the pan from 6061 - T6 aluminum. The design places cooling fins on the entire lower side of the oil pan which will help stabilize the oil temperature under severe running conditions such as experienced during track days or circuit racing.
The oil capacity can be increased by about 1 liter. Inside the oil pan, baffles have been placed to prevent oil from being pulled away from the pickup even during high G cornering.
The drain bolt was arranged in two places on the right and left of the oil pan, making it possible to completely drain old oil inside the oil pan. Since the service port is arranged on the side, you can easily install an external oil temperature gauge by replacing it with the attached 1/8 TP sensor adapter (standard equipment).
P.S.
If the quantity shown "Out of Stock" or "Pre-Order" means that you need contact us directly to place your order to confirm your estimate deliver time .

Others item will be able to receive within 30 - 45 days or earlier.
You can contact us with the messenger and you just need to click the messenger icon right bottom to start our chat.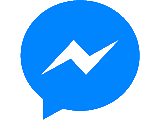 ---