BRISK Spark Plug IRIDIUM Premium P22
IRIDIUM IS 6X HARDER & 8X STRONGER THAN PLATINUM:
Iridium is extremely durable material that extends the spark plug lifetime by reducing spark plug gap erosion. Low Ignition Voltage Requirements, Makes For Easier Starts
Suitable for Volkswagen/Audi EA113 2.0T & EA888 2.0T


P.S.
If the quantity shown "Out of Stock" or "Pre-Order" means that you need contact us directly to place your order to confirm your estimate deliver time .

Others item will be able to receive within 30 - 45 days or earlier.
You can contact us with the messenger and you just need to click the messenger icon right bottom to start our chat.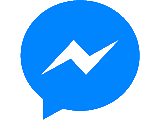 ---