BILSTEIN B12 / B14 / B16 Shock Absorber
BILSTEIN B16
FOCUSED ON THE INDIVIDUAL CHALLENGE.
For every route the appropiate setting: The BILSTEIN B16 allows a slowly and individual Approach to various settings for driving experience and driving comfort. Just as individual as you are.
The coilover suspension kit for quick adaption.
This coilover suspension kit offers parallel mechanical setting of rebound and compression by a simple twist of a dial. Ten clicks clearly distinguish each setting, giving you the flexibility to find what setting works best for you in a variety of driving conditions.

BILSTEIN B14
GET CLOSER TO THE ROAD.
driving dynamics meet individual settings. The threaded Body coilover Suspension kit for everyone who really wants to feel the street.
Coilover suspension kit with motorsports genes
The BILSTEIN B14 kit is road-tested under extreme motorsport conditions. This kit allows you to lower your vehicle approximately 30mm to 50mm, front and back, providing maximum flexibility and pure individuality.
BILSTEIN B12 PRO-KIT
FANTASTIC FOUR.
The BILSTEIN B12-Pro-Kit series offers the perfect start to lower your car and get that sporty driveability. The formula: Four high-performance shock absorbers, four springs, best tuning and BILSTEIN expertise.
A winning combination.
The BILSTEIN B12 Pro-Kit allows vehicles to be lowered up to 40mm. The kit has the perfect combination of sporty dynamics, aesthetics, and load bearing capacity. This BILSTEIN B12 kits consist of tailor-made BILSTEIN B6/B8 high-performance shock absorbers that are perfectly matched with EIBACH springs for an optimal ride.
P.S.
If the quantity shown "Out of Stock" or "Pre-Order" means that you need contact us directly to place your order to confirm your estimate deliver time .

Others item will be able to receive within 30 - 45 days or earlier.
You can contact us with the messenger and you just need to click the messenger icon right bottom to start our chat.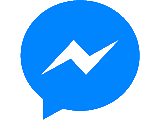 ---