360ml WD-4D High Performance Spray Grease
A PREMIUM QUALITY GREASE FOR LONG LASTING LUBRICATION
Non-drip with excellent adhesion and sealing properties to provide resistance to water. Limitless application areas throughout the home, trade and industry.

Long lasting lubrication for metal surfaces

Excellent adhesion and sealing properties

Excellent corrosion protection and load carry capacity
P.S.
If the quantity shown "Out of Stock" or "Pre-Order" means that you need contact us directly to place your order to confirm your estimate deliver time .

Others item will be able to receive within 30 - 45 days or earlier.
You can contact us with the messenger and you just need to click the messenger icon right bottom to start our chat.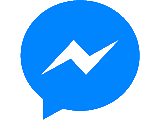 ---