360ml WD-4D High Performance Silicone
A NON-STAINING, HARD-WORKING FORMULA WHICH PROVIDES EXCELLENT LUBRICATION WITHOUT ATTRACTING DIRT AND PROTECTS AGAINST MOISTURE
Stops parts from sticking and can be used on high pressure equipment.

Withstands temperatures of -73 °C to +260 °C
Prevents parts from sticking, waterproofs and protects against moisture
Excellent lubrication on metal, plastic, rubber and vinyl

ROHS Compliance
P.S.
If the quantity shown "Out of Stock" or "Pre-Order" means that you need contact us directly to place your order to confirm your estimate deliver time .

Others item will be able to receive within 30 - 45 days or earlier.
You can contact us with the messenger and you just need to click the messenger icon right bottom to start our chat.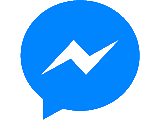 ---