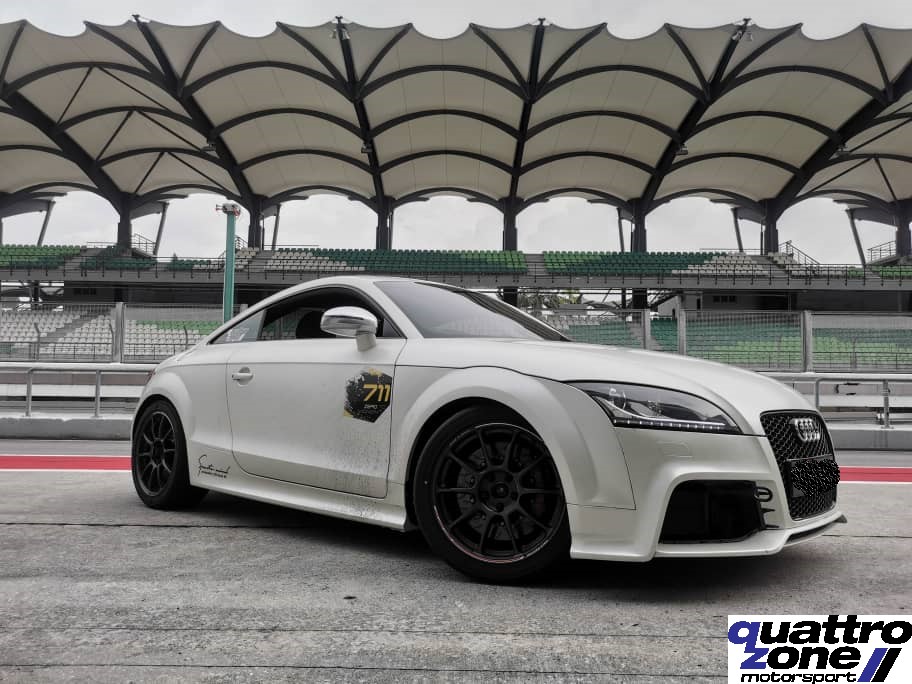 Spent a few hours with our client and his daily driven Audi TTS Mk2 REVO Stage 2+ in Sepang.
The MK2 TTS did not disappoint despite its technology being almost a decade old and we managed to clocked our new personal best of 2.28.95 laptime with the controversial street tyres Bridgestone RE71RS.
We are overjoyed with the result, more so because the car was prepped from scratch at Quattrozone.
- REVO Stage 2 + ECU software
- Full Milltek Exhaust System
- Brembo GTS 6 pistons brakes
- Premium P9 absober